Updated: November 06, 2018
The Ultimate Guide To The Best Tonkatsu Restaurants In Tokyo!
Tonkatsu is one of the main Japanese dishes that you would definitely want to try when visiting Japan! This article will guide you through the best tonkatsu restaurants in Tokyo, so you can have the best Tonkatsu experience!
Feel free to follow favy!
Maisen (まい泉)
Maisen is a famous Tonkatsu restaurant chain, and there are many stores located in various areas within Japan. They are very famous for using carefully selected Japanese pork to make their Tonkatsu.
As many of the Maisen restaurants are in good locations with easy access, you can eat high quality, affordable Tonkatsu for a quick meal! Try out the famous Japanese Tonkatsu restaurant to experience eating traditional Japanese Tonkatsu!
Marugo (丸五)
Marugo is a Tonkatsu restaurant located 4 minutes away from the electronics district of Tokyo, Akihabara station. As this store was selected to be on the Tokyo Michelin Guide of 2016, there are many people waiting in line to eat one of the best Tonkatsu in town.
You can enjoy thick and juicy pork cutlet, that was just deeply fried the chef. You will be very satisfied with the quality of the taste and the volume of the dish.
Tonki (とんき)
Tonki is located 3 minutes away from Meguro station, and has an old-fashioned Japanese atmosphere. There are two floors, with counter seats, private rooms and table seats.
Their Tonkatsu is known for being consistent with their recipe and makes a traditional, authentic style of Tonkatsu. If you want to enjoy the authentic style of Tonkatsu, this store may be for you!
Tonki Meguro

東京都目黒区下目黒1-1-2
1-1-2 Shimo-Meguro, Meguro-ku, Tokyo
Access: 3 minute walk from Meguro station
TEL: 03-3491-9928
Open from 16:00~22:45
Closed on Tuesday
Price Range: ¥1,000~¥1,999
Available Cards: JCB, AMEX, Diners


Butagumi (豚組)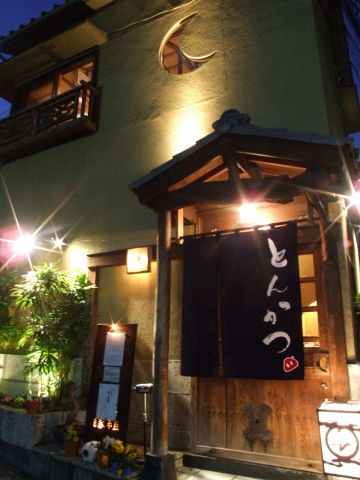 Butagumi is located 8 minutes away from Roppongi station and the store looks like an old Japanese-style house. The chef has tasted many brand porks all over Japan, and therefore only uses the best quality pork.
The menu lists different types of brand porks from different prefectures in Japan, as well as pork from different countries like France, Spain and Hungary. When choosing your Tonkatsu, you can choose by which brand pork you want to try eating!
Katsukura (かつくら)
Katsukura is a Tonkatsu restaurant originally established in Kyoto. Now they have many stores in places like Shinjuku, Ueno, and Yokohama. Therefore, the side dishes and some of the ingredients used suggest a taste of Kyoto-style Japanese cuisine.
They uses high quality pork, as well as healthy plant oil to fry the pork in order to create a juicy but light taste to the Tonkatsu. They mainly serve Tonkatsu in a set, so you can enjoy your Tonkatsu with some other small dishes.
Wako (和幸)
Tonkatsu Wako is one of Japan's largest and most well-known Tonkatsu restaurants, and is known for their delicious and high-quality Tonkatsu.
You can order Tonkatsu as well as fried combos that come with other fried dishes. You can order as much rice, cabbage and miso soup as you want, so you can have a full meal with a pretty decent price! You can never go wrong with the Tonkatsu served at any of the Wako stores.
Lastly...
This article reviewed the main Tonkatsu chain stores as well as local Tonkatsu stores within Tokyo! I hope you enjoy experiencing Tonkatsu in these stores and can enjoy the Japanese food culture!
Restaurants Mentioned in this Article