Watch Sumo Wrestlers At "Ichigatsubasho", The New Year Sumo!
Japan's national sport, sumo. If you are now looking forward to watching sumo, "Ichigatsubasho", the new year sumo will the perfect. "Ichigatsubasho" is held from January 14th to 28th. We will also introduce an east guide to enjoy sumo and some sumo gourmets you must have.
Jan 14, 2018(Sun) - Jan 28, 2018(Sun)
Feel free to follow favy!
So, when is the sumo season...?
One of the most traditional Japanese entertainment, Sumo.
Did you actually know that sumo is held throughout the year and there is no typical season? In other words, you have a chance to watch sumo anytime of the year.
"Honbasho", which is the main competition is held in odd months, in Tokyo, Nagoya, Osaka, and Fukuoka. Besides "Honbasho", "Jyungyo", a sumo tour is also held throughout the year.

The next upcoming sumo event is "Ichigatubasho", January New Year Sumo.
"Ichigatsubasho" Will be held in Ryokoku Kokugikan at Tokyo!
From January 14th to 28th, Ichigatsubasho, the new year sumo will be held in Ryoukoku Kokugikan, an official sumo arena in Ryogoku, Tokyo.

The price of the ticket differs according to the seat, from 2,200yen to 14,800 yen per person. The pre-registration of the tickets are due December 2nd.
Sumo is held throughout the day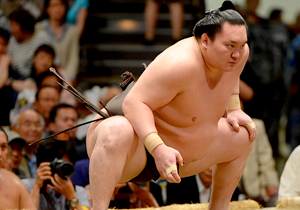 With a ticket, you get to enjoy a whole day watching sumo. Usually, the arena opens at 8 in the morning and the wrestlers start to take sumo from the lower grades. "Makuuchi", the higher grade sumo wrestlers take sumo from around 4. As the higher sumo wrestlers show up, the audience starts to heat up. You can not miss the atmosphere.
Don't miss the sumo gourmets too!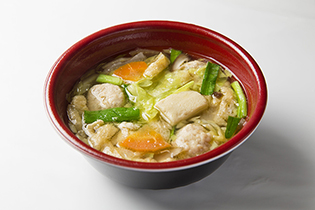 "Chanko", a pot style sumo stew is a gourmet you cannot miss when you came to Ryoukoku Kokugikan. Every Sumo group has their own flavor, and all of them are very delicious.

Also around Tokyo, there are many chanko nabe restaurants run by sumo wrestlers. Chanko nabe is not that difficult to make one, so it might be a great idea to make one of your own.
Start your New year with Sumo!
It might be a great idea to start your new year with watching sumo wrestling.
To remind, the pre-registration of "Ichigatsubasho" is due December 2nd.
I promise that it would be a great experience!