Top Things To Do And Eat In Ginza, Tokyo!
Ginza
Ginza is quite a popular place for tourists and people living in Tokyo because there are just so many things to do! Since it is so crowded whenever you visit, you can easily get lost and wonder where to go and what to eat. Before stepping out to Ginza, here are some lists of the hottest places in Ginza!
Feel free to follow favy!
Ginza (銀座)
Ginza is one of the most popular tourist sites in Tokyo. Ginza has both very traditional Japanese architecture and modern buildings where you can catch up on what's trendy right now.

Regardless of the time of day or night, whether it's a weekday or the weekend, Ginza is always crowded and you can easily get overwhelmed by all the choices you have in terms of things to do and eat.

Here are the hottest things to do in Ginza, from the must-visit places to the must-have Japanese cuisine!
Top 5 Places To Visit
As you can guess from its name, Kabukiza theater is a place where you can watch the traditional kabuki act. The tickets are super popular and many people wait making long lines from early morning.
In Central Ginza, Ginza Mitsukoshi Department store is the place to go shopping in Ginza.

Opened in 1930, Ginza Mitsukoshi has always been the most popular department store among Ginza madames.
On the other hand, GINZA SIX is the hottest department store which has just opened in 2017. From high-end fashion brands to Japanese domestic brands, everything you want is there.

There are also some exclusive foods on the basement floor.
4: Ginza Neon Street (At night)
Even if you're not here in Ginza to go shopping, just wandering around Ginza is interesting. The Neon street is a street where you can see brightly illuminated neon signboards on both sides of the street.

But be careful when entering one of these shops, usually, they are the high-end clubs where you might end up being bankrupt!
5: Ginza Corido Street (At night)
Corido street has been popular among the young generation recently. Corido street is not so long but is concentrated with many cozy bars and restaurants where you can have an easy glass of alcohol.
Top Restaurants To Enjoy
Re:Dine GINZA is Japan's first shared kitchen restaurant. It offers a coworking space to five different talented chefs to try out some innovative cuisine. You can enjoy some original creations of every genre for lunch or dinner and they have excellent desserts too. The chefs change periodically so you're bound to make interesting discoveries at every visit. During lunch time it has a nice cafe vibe whereas if you go for dinner, it has more of a dining bar atmosphere.
Haneda Ichiba Ginza Seven (羽田市場GINZA SEVEN): Sushi
Ginza abounds in sushi restaurants, but this one stands out for its super fresh "neta" (toppings of the sushi) and comparatively reasonable price. While other restaurants (including very pricey ones) get their ingredients through slower distribution systems that go through Tsukiji or Toyosu markets and other intermediaries, Haneda Ichiba Ginza Seven flies in the fish from all parts of Japan. This means you can literally have on your plate some sashimi that was caught on the very same day!

See the link below for more information.
Kobe Plaisir Ginza: Teppanyaki Kobe Beef
Kobe Beef stands out as one of Japan's most iconic delicacies, and that says a lot in a country with such a rich and diverse cuisine.

To experience the sublime taste of this legendary beef, then Kobe Plaisir Ginza should most definitely be a place to consider visiting. They specialize specifically in Kobe Beef cooked teppanyaki style.

You can enjoy the precious delicacy as part of a course or à la carte. For instance, the 200g Kobe Beef Sirloin is ¥20,000 and there is a course that includes a piece of 120g for ¥16,800.

The restaurant is just a few steps away from the A3 exit of Ginza subway station (Ginza line, Marunouchi line, Hibiya line), on the top floor of Ginza Place. Upon entry, the spacious atmosphere, stylish clean-lined design, and warm lighting will sooth you.
Ginza Kyubey (久兵衛): Sushi
Kyubey is one of the best sushi restaurants in Japan. Ginza Kyubey was established in 1935. There are a lot of foreign tourists there.


To experience a true Japanese "omakase", come here! "Omakase" means a type of meal consisting of dishes selected by the chef in a Japanese restaurant. They serve fresh and excellent sushi. Just enjoy sushi given to you! It is a traditional Japanese sushi meal experience.
Aobaya (青葉屋): Shabu Shabu
Delicious matsusaka beef from Mie prefecture anyone? This store has a reputation for offering the best part of the beef's rib roast.

The Kyoto-style goma ra-yu (chili oil) is a hugely popular item for dipping your veggies and slices of meat. The restaurant's wines are especially selected to blend perfectly with the courses offered. Ask for recommendations and the staff will be glad to inform you.

The premium beef course starts at 5500 yen but there are also more affordable options from 3000 yen.
Teppan-yaki 10: Teppanyaki
After having fun shopping at GINZA SIX, don't leave yet. There are still other things to do there!

Teppan-yaki 10 is located in GINZA SIX, which is a shopping mall that just opened in April 2017. It is 2 minutes walk from the A3 exit of Ginza station. The restaurant has a very classy atmosphere that is perfect for special celebrations and gatherings.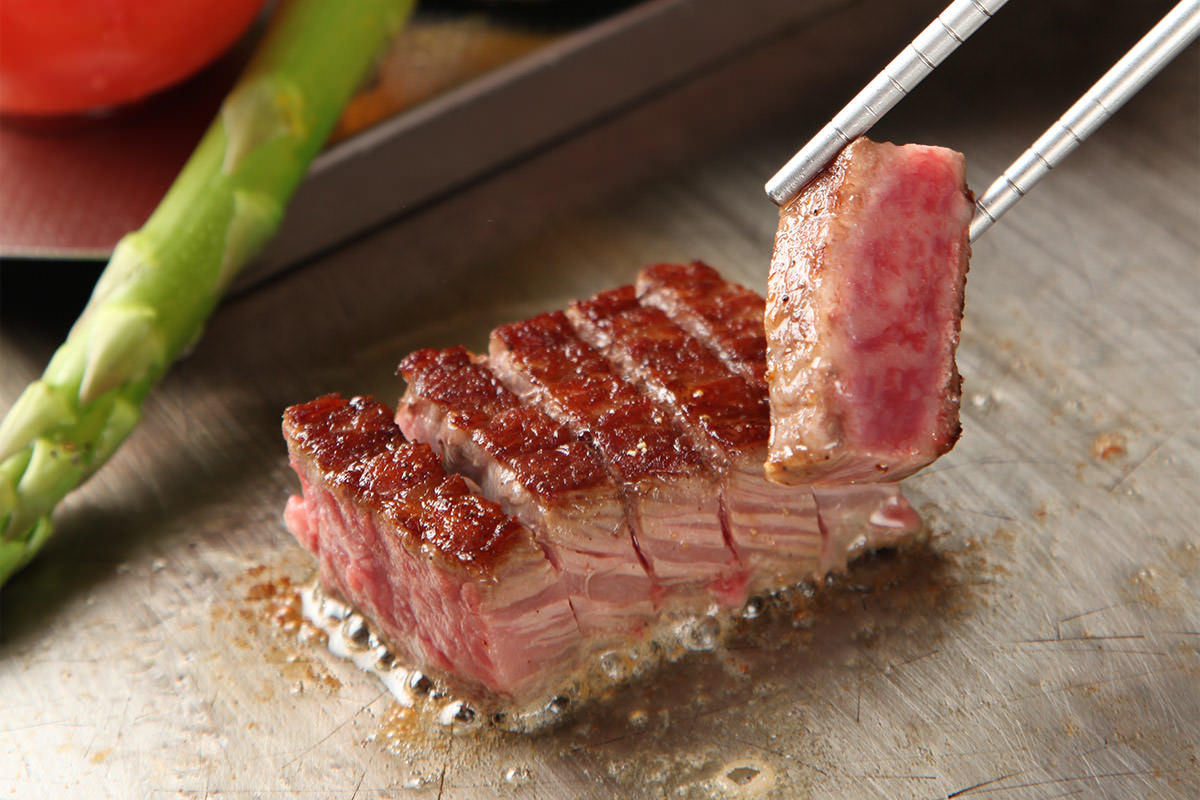 The chef will grill high-quality meat, as well as seafood such as lobster that is still alive! You will definitely have a memorable dining experience here.
Needless to say, their tempura is so tasty and even beautiful.

When you hear the phrase "Ginza" and "Michelin", you might think that those restaurants require a super-high budget. But not here in Tempura Abe. their tempura is quite reasonably priced, go for it!
Mugi to Olive (むぎとオリーブ) is a ramen shop located a 3-minute walk from Ginza station or an 8-minute walk from Yurakucho station. It has received Michelin's Prestigious Bib Gourmand Award three times, which made the shop very famous.
Their popular menu is this "Tori Soba". It looks beautiful with a variety of toppings. Since they use olive oil, the ramen is super easy to eat compared to other ordinary ramens.
Done with Ginza? There are still many things to do in Tokyo!
Restaurants Mentioned in this Article