Updated: November 06, 2018
The Cutest Latte Art You've Ever Seen in Tokyo!
Coffee lovers, rejoice! These Insta-worthy lattes are not only adorable, but delicious! Let's try all of these coffee shops; from having your face printed on your latte, to 3D latte art, we got you!
Feel free to follow favy!
FabCafe Tokyo
This cafe in Dongenzaka, close to Shinsen station, offers workshops and lets customers try out 3D printers. You should try the 3D marshmallow latte ( ¥500), cute and "oishii" (delicious). You can also try the caffe latte (hot or cold) for 450 yen. You can also choose the origin of your coffee for an aeropress!
Reissue
Walking distance from Meijijingu-Mae and Harajuku station, Reissue is a really comfortable and cute cafe. The latte artist can not only make super cute 3D art on your latte (¥600), but you can also show him a picture for him to draw on your latte! You can have dessert or lunch there too!
Oshiage Nyanko 押上猫庫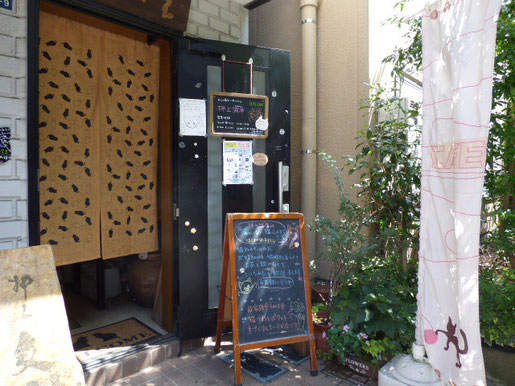 If you're a cat and coffee lover, this might be the closest thing to heaven. The coffees are incredibly cute and delicious too. The design and the temperature of the coffee changes seasonally. And everything is cat-themed. Super kawaii!
Please note that this cafe stays open until 5 PM, and then transforms into an Izakaya.
CROSSING CAFE
Very close to Higashi Ginza station, the Nissan Crossing serves cheap coffee with your face printed on it. And the coffee is actually good!! Now you can go back, saying you tried everything, even drinking your own face! It's a fun experience.
Double Tall Coffee
Close to Tower Records in Shibuya, Double Tall serves delicious coffee made by a prize-winning latte artist! Cute, cheap and good! It's a tiny coffee stand, but there's a bench to sip your latte if you would like to, plus it's only ¥370, cheap for Tokyo standards!!
STREAMER COFFEE COMPANY
Streamer coffee has a few branches around Tokyo; in Shibuya, Harajuku, Gohongo, Kayabacho, Nakameguro, Nihonshimbashi, Setagaya and Akihabara, etc. ...so there's bound to one close to you!
The atmosphere is cozy and welcoming and the coffee is great. Their lattes aren't 3D, they're more a classic with a twist. Free-pour coffee for all you old-schoolers looking for a rainbow.
Panda Coffee
A few minutes from Minamiasagaya station, this cafe serves everything panda, from coffee, to dishes to souvenirs. The places is welcoming and very cute and has the atmosphere for a "kissaten" (old Japanese cafe). The Panda latte is 600 yen, for the same price, you can also get a panda moka or a panda caramel latte. Yum!
Bondi Cafe
Located close to Yoyogi Park, BONDI CAFE is a relaxing cafe with sofa and couches. You can also bring your dog with you, so it is a really popular cafe for dog owners too. It is open from 9 during weekdays and from 11 during weekends, so you can have a tropical breakfast or brunch anytime! Their cafe lattes are 650 yen and are incredibly cute!
Penguin Cafe
Penguin Cafe is a very nice siphon cafe in Asagaya, it is small yet cozy with a wooden interior. It is the perfect place to be on a rainy day, as you can look out the window and see the passerbys.
Restaurants Mentioned in this Article