Updated: November 06, 2018
A Hidden Treasure! Must-Try Vietnamese Restaurants In Tokyo
Tokyo Station
It is rare to find Vietnamese restaurants in Tokyo, so I will spot out some of the best Vietnamese restaurants here, so you can enjoy some pho and Vietnamese spring rolls here in Tokyo!
Feel free to follow favy!
Casablanca Silk (Tokyo/Marunouchi)
Casablanca Silk is located 2 minutes away from Tokyo station, Marunouchi exit. It is on the 5th floor of Marunouchi Building, and they serve Vietnamese French fusion food in a very elegant, relaxed atmosphere.
They use herbs and seasonal vegetables to make their dishes. You can enjoy local Vietnamese food such as spring rolls, pho noodles and Banh Xeo, while also enjoying meat and fish dishes with a slight Vietnamese taste to it.
Vietnamese Cyclo (Roppongi)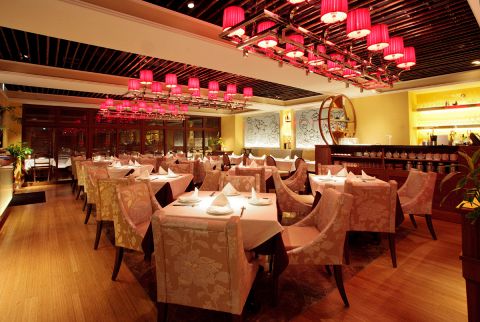 This restaurant is located 1 minute away from Roppongi station, and is on the B1F of Roppongi Green Building. The lanterns and spacious room will make you feel like you are at a resort hotel.
They have a variety of Vietnamese dishes in their menu, such as fresh spring rolls, pho, papaya salad, and more. Enjoy the local Vietnamese taste here.
Pho Viet (Ikebukuro)
Pho Viet is located 2 minutes away from Ikebukuro station. You can enjoy the local taste of Vietnamese food at this restaurant.
Although they mainly serve Pho noodles, as they have 14 different types of pho noodles, the Banh Xeo (pork pancake dish) is also very popular. As there are not too many Vietnamese restaurants that serve this, it is definitely worth trying when visiting this restaurant!
Khanh No Vietnam Kitchen Ginza 999 (Ginza)
This restaurant is located 5 minutes away from Hibiya station. It is located inside Ginza 5, on the B1F.
They have pho and other popular Vietnamese dishes. But also, they have super local Vietnamese dishes that are not so well known, such as Vietnamese hotpots and more!
Vietnam Alice (Shinjuku)
Vietnam Alice is located inside Lumine, so it is directly connected to Shinjuku station. You will find this restaurant on the 7th floor.
They have delicious pho noodles, and you can also try out many Vietnamese dishes by ordering their course.
Monsoon Cafe (Shibuya)
Monsoon Cafe is an Asian cuisine restaurant, located in various places in Tokyo. The Shibuya store is located 6 minutes away from the station and is located on the 4th floor of Campari Building.
They serve pho noodles, Vietnamese fried rice, and other Vietnamese dishes. However, if you also want Thai and Indonesian food, they also have lots here!
Restaurants Mentioned in this Article