Updated: November 06, 2018
Who Wants Some Coffee and...Carrots?! Rabbit Cafes In Tokyo
In Japan, animal cafes have been very popular. Although there are various animal cafes in Tokyo, this article will introduce a few rabbit cafes in Tokyo where you can touch, hold and play with rabbits!
Feel free to follow favy!
With Bunny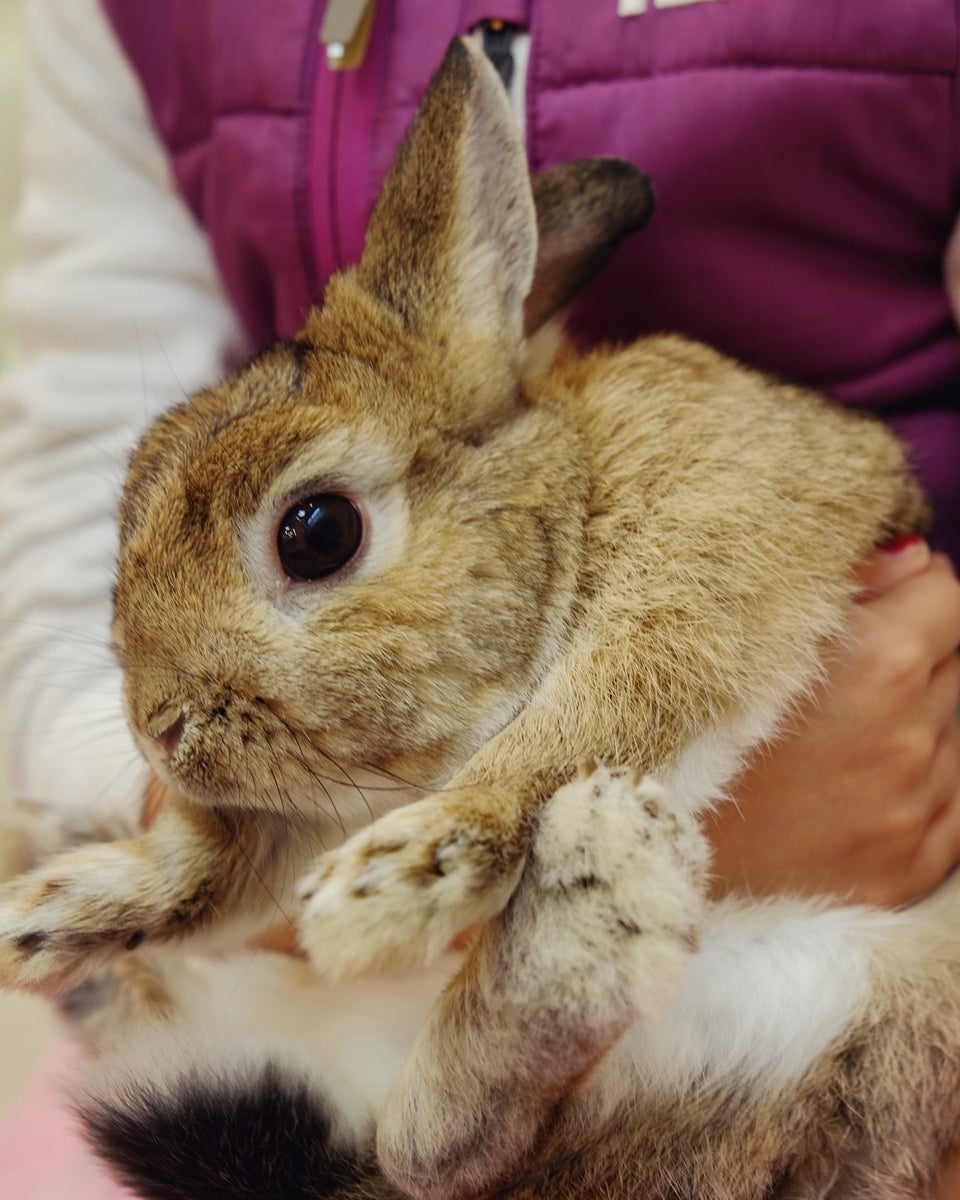 After a one-minute walk from Asakusa station, you will see a 6-story building. This entire building is a rabbit cafe, and there are a total of 26 rabbits with 8 different breeds, in the cafe. Their main purpose is for more people to learn about rabbits such as the different breeds and their characteristics.

There are different courses that you can choose from according to what you want to do with the bunny. First, you choose your drink and then choose the course you want. For example, if you just want to learn about and see rabbits, there is a rabbit museum inside where you can feed the rabbits. But for people who want more interaction with the bunny, you can even play with the bunny in a private room and sleep with her! According to the course you choose, the price varies as well, and ranges from 1500 yen to 7500 yen.
Ms Bunny
This cafe is also more about the rabbit rather than the cafe aspect, and is a more small-scale rabbit cafe with only 12 rabbits in total. For 30 minutes of holding and petting a rabbit, it is 1080 yen. You can additionally pay 540 yen for some snacks to give to the rabbit! Drinks are free.

"Ms. Bunny" is a rabbit cafe but also sells baby bunnies and also bunny goods. So those of you interested in purchasing a rabbit can make a visit here too!
Ohisama (Closed)
This rabbit cafe is more food and drink oriented rather than to the rabbits. Unlike the first two rabbit cafes that focus on the rabbit and have many rabbits at the cafe, there are only four rabbits at this cafe.

However, they have good coffee and lattes, as well as pasta, risotto, bowls and desserts!
They have a 30 minute plan, which comes with one drink and touching a rabbit for 30 minutes, and also a 60 and 90 minute course as well.
30 minute course +one drink: 1000 yen
60 minute course +one drink: 1400 yen
90 minute course +one drink: 1700 yen

For the meal plan, they have a 90 minute or 120 minute course which you can choose one pasta/risotto, and comes with a salad, dessert and a drink.
90 minute meal course: 2300 yen
120 minute meal course: 2600 yen

For those of you who want to play with rabbits but want a proper meal or drink, the rabbit cafe "Ohisama" is recommended!
Ohisama

東京都世田谷区北沢2-18-5 2F
2F 2-18-5 Kitazawa, Setagaya-ku, Tokyo
Access: 3 minute walk from Shimokitazawa Station
TEL: 03-3410-5299
Open from 12:00~20:00
Bunny vs. Coffee: Which One Is More Important To You?
Do you want to go to a rabbit cafe to play with rabbits, or do you still want a nice cup of coffee and have rabbits keep you company? Depending on which type you are, the rabbit cafe you should visit is different! Make sure to check out the different rabbit cafes before choosing one to go to!
Restaurants Mentioned in this Article