Updated: November 06, 2018
RAKERU: A Chain Restaurant Where You Can Meet A Variety of Delicious Omurice
Omurice is one of the Japanese comfort dishes. The regular omurice is made of ketchup flavored fried rice covered with a thin omelet, but there are many kinds and flavors. RAKERU, a big omurice chain restaurant, serves a variety of affordable omurice menu throughout Japan, so you should check out!
Feel free to follow favy!
RAKERU
RAKERU is a chain restaurant specializing in omurice. They have been very popular ever since they opened the first restaurant in 1963. There are 51 locations today, including Shibyua and Shinjuku. They are well known for the great selection of reasonable yet delicious omurice menu.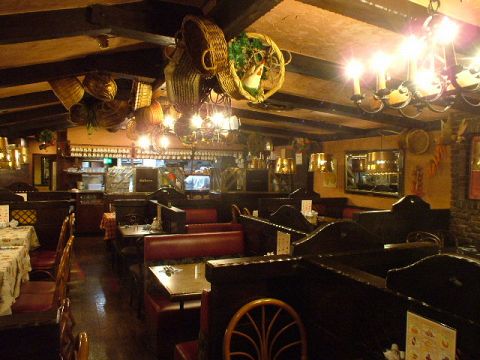 RAKERU is also famous for the cute decorations. Everything at the restaurants including seats, plates and even costumes on the staff is so very adorable that it is fun to just be there!
Menu
What is special about RAKERU is the extensive omurice menu. They have different kinds of flavored rice, sauce, ingredients, and toppings. They also use selected eggs that makes the omelet rich and creamy.
The regular omurice set (1166 yen). The set menu comes with a baked potato, side salad, and a soft and fluffy bread. The bread is slightly sweet and flavorful, and actually as popular as omurice. The omelet is nicely fluffy that is stuffed with fried rice that consists of chicken and mozzarella cheese.
It is the omurice with sweet and savory demi-glace sauce. The rich sauce really goes well with fluffy omelet. It also comes on skillet, so you can keep your omurice hot.
Along with the great variety of omurice flavors, there are also some toppings available on your omurice, such as roast beef, hamburg patty, and cheese.
Their waffle plate is amazing too. It is made from the selected eggs same as omurice and whole wheat topped with a plenty of fresh fruits.
Amazing omurice experience at RAKERU!