Updated: November 06, 2018
Only in Japan! Amazing Japanese Restaurants With A Train Serving System
Don't understand Japanese? Don't want people touching your food? No problem! Japanese restaurants have recently developed a train serving system, so the food you ordered comes right in front of you without a waiter bringing it. It is definitely a cuisine experience that you can only have in Japan!
Feel free to follow favy!
Sushi Trains: Uobei
Uobei is a sushi chain restaurant, and is known for the train sushi. Customers can order their sushi using the screen in front of them, and the bullet train will bring them the ordered sushi.

One sushi is only ¥100, but they also have side dishes such as mini ramen, udon, and also fries!
Uobei Shibuya Dogenzaka Store

東京都渋谷区道玄坂2-29-11 第六セントラルビル1F
6th Central Building 1F, 2-29-11 Dogenzaka, Shibuya-ku, Tokyo
Access: 3 minute walk from Shibuya station
TEL:03-3462-0241
Open from 11:00~24:00
Price Range: ¥1,000~¥1,999

Curry Trains: Niagra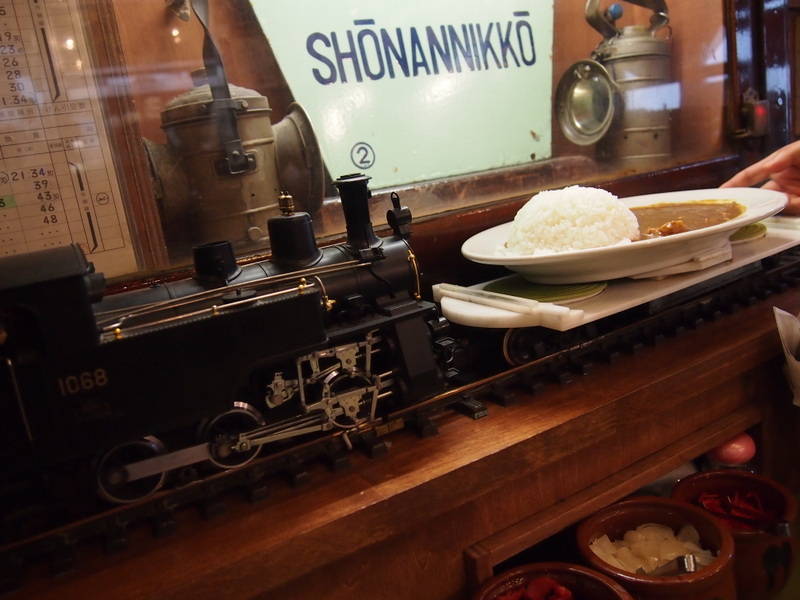 Niagra is a curry restaurant, but is a restaurant that is train-themed. The owner's love for trains and curry led him to make a restaurant serving curry on a miniature train.

The curry is cooked with an old-fashioned Japanese style, using pork fillet meat and soft potatoes. They also have non-spicy curry for young children and also SUPER SPICY curry (50x spicier than usual) for spicy food lovers!
Curry Station Niagra

東京都目黒区祐天寺1-21-2
1-21-2 Yutenji, Meguro-ku, Tokyo
Access: 3 minute walk from Yutenji station
TEL:03-3713-2602
Open from 11:00~20:00
Closed every Monday and Thursday
Average Price: ¥900
Shabu Shabu Trains: Irori No Sato
Irori No Sato is a Japanese shabu shabu and sukiyaki restaurant located in the Musashino area, and is surrounded by beautiful forest green and a Japanese garden to enjoy the four seasons.

The meat used for shabu shabu and sukiyaki are both Japanese wagyu beef and comes with fresh seasonal dishes in the course. The food all comes in a steam locomotive, and the train driver will bring the dish for you!
Irori No Sato

東京都小平市上水本町2-19-22
2-19-22 Jyousui Honcho, Kodairashi, Tokyo
Access: 15 minute walk from Takanodai station
TEL:042-321-0294
Open from 11:00~21:30
Price Range for Lunch: ¥6,000~¥7,999
Price Range for Dinner: ¥8,000~ ¥9,999
Lastly...
Enjoy the new train serving system in Japanese restaurants for an exclusive experience in Japan!